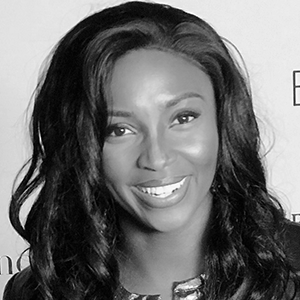 By: Dr. Mimi Nartey, Co-Founder and Executive Director of The Nartey Sports Foundation | NarteySportsFoundation.com
The Tokyo Olympics and Paralympics just ended, and the United States was hugely successful.  After 17 days of competition, the United States finished with the most medals won overall and the most gold medals in the Olympic Games.  With 39 Olympic gold medals, the U.S. barely edged out China, which won 38. The United States won an additional 104 medals at the Tokyo 2020 Paralympic Games.  The team took home 37 gold medals, 36 silver medals, and 31 bronze medals, making them the fourth best ranked team at the Paralympics.
While there was so much inspiration to draw from the performances on the fields, tracks, and courts, there is another side to these athletes that makes them truer champions that we may realize.  So many of the Olympians and Paralympians are giving back in ways that will transform their talent into a legacy.  Here are a few notable profiles:
Perry Baker | Rugby
World Rugby Sevens Player of the Year in 2017 and 2018, Baker reverted to rugby after a brief football career.  Not only is Barker a standout athlete, but he is also an upstanding community citizen who has participated in charity work with the Special Olympics. He is dedicated to giving back to his community and has spent his time reading to local children and even refereeing youth basketball games.
Simone Biles | Gymnastics
Biles is arguably the greatest gymnast of all time.  She had not been defeated in the all-around since 2013.  Most of the recent sports media coverage about Biles focused on her abrupt decision to leave the competition while grieving the death of her aunt.  Despite dealing with that loss, she took home a silver and bronze medal.  Off the mat, Biles has been a champion for others over the past several years. In 2017, she personally volunteered in the aftermath of the devastation left by Hurricane Harvey.  She recently drafted an op-ed on the importance of creating opportunities for foster youth, reflecting on her own experience as a foster child.  She announced a scholarship to support foster youth attending an online college, University of the People.  Biles also continues to leverage her platform to drive change around social justice issues related to gender inequality, racism and abuse.  Since announcing that she had been the victim of sexual abuse, she has worked to create safe spaces and support for other victims.  In a 2020 Vogue interview she said, "I think of it as an honor to speak for the less fortunate and for the voiceless."
Katie Ledecky | Swimming
A powerhouse in the pool, Katie Ledecky won her first gold at the age of 15 in 2012 and won four more in 2016.  She won two gold medals and two silver medals in Tokyo. Ledecky tirelessly contributes to charitable work as well. She is involved with Catholic Charities, Shepherd's Table, Bikes for the World, and the Wounded Warriors Project at Walter Reed Bethesda Naval Medical Center.
Megan Rapinoe | Soccer
Rapinoe, at 35, is one of the most veteran members of the U.S. national team.  She won the Golden Ball and Golden Boot at the 2019 World Cup.  Over the past several years, she has become a major social justice advocate and philanthropist.  She pledges part of her salary to Common Goal, which supports soccer-centered charities around the world. She works with the ACLU, has partnered with the Seattle-area Boys and Girls Clubs and is an ambassador for Athlete Ally, which opposes homophobia in sports. In 2013, she was awarded the board of directors Award by the Los Angeles Gay and Lesbian Center.
Scout Bassett | Paralympic Track and Field
Bassett is a two-time world championship medalist in the 100 meters and the long jump.  Abandoned in China as a baby after losing her leg and suffering severe burns, she was adopted by a couple in Michigan and brought to the United States in 1995.  In a recent interview with InStyle Magazine, she said, "I'm a woman, I have a disability, I'm an immigrant, I'm Asian. I cross so many of these intersectionalities and to be sort of a face, or a voice, is a responsibility that I don't take lightly." She is an ambassador for the Challenged Athletes Foundation, and she is now featured in Whistle Sports' "No Days Off" docuseries.
---
Sources Cited