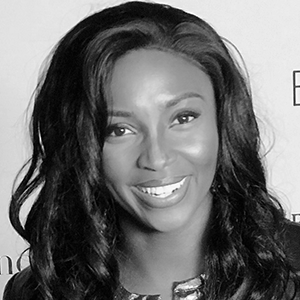 By: Dr. Mimi Nartey, Co-Founder and Executive Director of The Nartey Sports Foundation | NarteySportsFoundation.com
Philanthropy is an important part of a democratic society because it directs resources and attention to marginalized groups or unpopular causes.  From a historical perspective, philanthropy was founded on the large-scale donations of a number of individuals and families who made their wealth during the industrialization era, such as the Sage, Carnegie, Rockefeller, and Ford families.  In recent times, more individuals are seeking to promote the welfare of others by donating time, money experience, skills or talent.  Athletes are a unique group of emerging philanthropists that we should be paying attention to, and here are three reasons why:
Athletes will constitute a growing proportion of the high net worth and the ultra-high net worth.
Although athletes only represent about 1% of millionaires in the United States, over the past couple of decades, we have seen an undeniable change in the ways that athletes are handling their resources.  Many are re-investing their money in business and real estate to build out empires and create intergenerational legacies of wealth and influence.  This is translating to staggering net worth projections for a variety of athletes across all sports.  We are seeing a greater number of athletes displaying serious business acumen and surrounding themselves with top industry experts to use their salaries as capital for wealth-building investments.
Projected Net Worth
| | | |
| --- | --- | --- |
| Serena Williams | $250 M | Tennis |
| Wayne Gretzky | $250 M | Hockey |
| Dwayne "The Rock" Johnson | $280 M | Wrestling (WWE) |
| Dale Earnhardt Jr. | $300 M | Stock Car Racing (NASCAR) |
| George Foreman | $300 M | Boxing |
| Alex Rodriguez | $350 M | Baseball |
| Lionel Messi | $400 M | Futbol/Soccer |
| Lebron James | $440 M | Basketball |
| David Beckham | $450 M | Futbol/Soccer |
| Roger Federer | $450 M | Tennis |
| Cristiano Ronaldo | $450 M | Futbol/Soccer |
| Floyd Mayweather | $565 M | Boxing |
| Magic Johnson | $600 M | Basketball |
| Tiger Woods | $800 M | Golf |
| Michael Jordan | $1.9 B | Basketball |
2. Athletes leverage more influence on popular culture than traditional philanthropists.
In the same way that athletes are leveraging themselves in business to achieve unprecedented success, many are also using their celebrity status to increase visibility for the causes and campaigns they want to champion. Historically, the great philanthropic families that emerged out of the industrial era have always leveraged influence in high society, but athletes arguably leverage influence at all levels of society. Unlike traditional philanthropists, athletes have a significant amount of influence over popular culture and unique brand partnerships to leverage.  This translates to a potentially greater return in visibility and support per dollar invested in business or charity.  Tiger Woods, Serena Williams, David Beckham, Derek Jeter, and Jeff Gordon are ranked among the most charitable athletes, and they have used a combination of wealth, social media influence, and brand ambassadorships to integrate themselves and their causes into mainstream consciousness.
3. Athletes are often coming from personal experiences with marginalization that affords them a deeper intrinsic understanding.
Unlike families that are continuing long-standing legacies of philanthropy, many self-made athletes are just a generation or two away from experiences with marginalization or poverty.  These personal experiences or recent family history inspire an empathic brand of philanthropy that is uniquely authentic to them.  These individuals are acutely aware of the circumstances that are creating vulnerabilities for underserved populations, and they are able to design interventions and organize resources in a particularly efficient way.  For example, Lebron James struggled with poverty and homelessness in his early life.  Now he is the most charitable NBA, with his foundation (The Lebron James Family Foundation) donating over $1 million dollars annually to support the I Promise School in Akron, Ohio.  The School targets at-risk children and provides them with programs, support, mentorship, and a stable learning environment at school and at home.  His own experiences have given him the compassion and motivation to make a difference in the community he is from.
While athletes are not the dominant majority of high net worth individuals in the United States or globally, they are an emerging group that is poised to leverage wealth, fame, influence, and empathy to make a significant difference in the world.
Sources Cited
• www.sports-management-degrees.com/lists/five-most-philanthropic-professional-athletes/
• philanthropynewyork.org/sites/default/files/resources/History%20of%20Philanthropy.pdf
• www.distractify.com/p/lebron-james-charity-donations