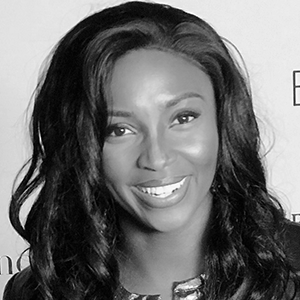 By: Dr. Mimi Nartey, Co-Founder and Executive Director of The Nartey Sports Foundation | NarteySportsFoundation.com
Athlete marketing has become a billion-dollar enterprise.  The wealth and global influence athletes garner are being leveraged in the philanthropy space, and the sports philanthropy field is taking off. There are many opportunities to get involved in the social and environmental justice movements that are being spear-headed by major sports leagues, teams, and athletes. Building out your knowledge and network in this space can set you apart with your athlete clientele.
Here are three great resources for sports and entertainment professionals who are looking to cross-over or include philanthropy in their resumes and networking spheres:
Professional Networking Sites: Sports Philanthropy Network
Professional networking is obviously so important in getting new information and sourcing new business.  This is especially true the sports philanthropy space, which is a sector that is difficult to access.  While standard networking sites are a solid resource, sites specifically dedicated to professional networking in the sports philanthropy sector are even more useful because of the specific focus.  Sports Philanthropy Network is a professional networking platform targeting individuals interested in accessing a community of people engaged in bolstering the social and financial influence of athletes and sports teams for the common good.
Sports Philanthropy Platforms: The Sport of Philanthropy
There are a few great sports blogs and platforms that showcase stories and advice from athletes from around the world.  The Sport of Philanthropy is a blog created by the social enterprise Champions for Philanthropy to highlight the charitable work of professional athletes, teams, and major sports leagues around the world.  The goal of this platform is to showcase best practices in sports philanthropy and celebrate inspiring philanthropic efforts in professional sports that aren't widely known.
Continuing Education: Sports Philanthropy Certificate Programs
If you are really committed in expanding your knowledge and skill set, you can pursue continuing education through a sports philanthropy certificate program.  George Washington School of Business offers a unique Sports Philanthropy Executive Certificate Program in partnership with the GW Sports management MBA program (ranked 3rd in the country for sports business programs by Sports Business International Magazine).  The GW program emphasizes corporate social responsibility and how non-profits can use sports for social good.  Another option is to obtain certification through the Sports and Entertainment Impact Collective, which is a program designed to bring together athletes, entertainers and philanthropy leaders in a collaborative instructional setting.  Students and faculty come from major organizations including Nike, the WNBA, Under Armour, UNICEF, the Detroit Lions, and Gatorade, among others.
There are plenty of amazing resources for this emergent field.  Whether you or your clients are interested in making sports philanthropy a primary focus or looking to simply find some positive affiliations, these are some great starting points for making a positive impact.
Sources Cited.