By Trulia HQ Blog | Original Article, Trulia HQ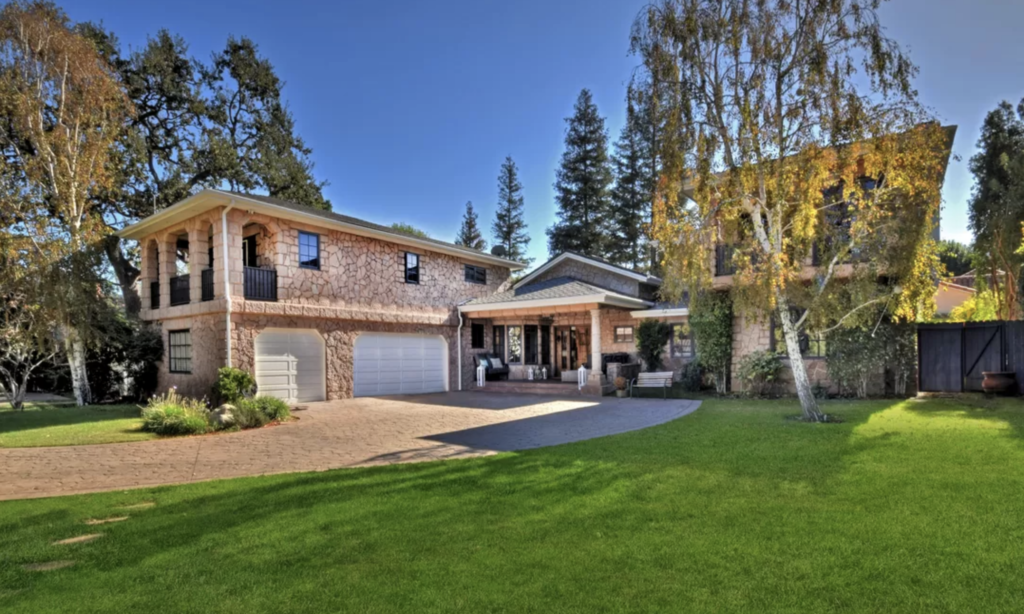 If you're like us at Trulia HQ, you watch every episode of Selling LA on HGTV. We had the chance to chat with one of the stars, Kofi Natei Nartey of The Agency. Not only is Kofi an amazing real estate agent, he's a really nice guy with an incredible passion for his job.
In his day job as an agent, Kofi is a luxury homes specialist and the Director of the Sports & Entertainment Division at The Agency in Beverly Hills, CA. He has over 10 years of luxury real estate experience and has had millions of dollars in luxury real estate sales. Kofi attended and played football at UC Berkeley (go Bears!), and completed his MBA at Pepperdine University. He went on to play professional sports and has acted in numerous commercials, television shows, and films. His experience in sports and entertainment makes him the go-to guy for professional athletes, entertainers, and other distinguished clientele in luxury real estate. Because of his real estate success, Kofi is also a regularly featured agent on HGTV's Selling LA. He has quickly become a trusted resource for the luxury real estate market, often called on for speaking engagements and as an industry expert.
Let's learn even more about Kofi!
How did you get your start in real estate?
I have always liked architecture and working with people, so the real estate business seemed interesting. But, it was the day one of my good friends showed me her first commission check that I finally made the leap. That was 10 years ago, and I haven't looked back since.
What sale or career milestone are you most proud of?
Several of the deals I have been able to close took serious negotiating ability and creativity to close. When these tough deals close, I feel the proudest. Recently, I closed a deal for Kevin Durant of the Oklahoma City Thunder. That was cool because he is so relevant in sports right now. My sports and celebrity clients usually come with interesting experiences and cool properties. Unfortunately, I can't always name names.
What is your dream home location?
There are a few homes in the community of One Westbluff near Playa del Rey that have an amazing combination of city and ocean views. You get the best of both worlds in these newer homes that are centrally located and have great floor plans. I actually know the exact house in that neighborhood that I want, and in a few years, I am going to knock on their door and make them an offer. Let's hope they accept.
What kind of car do you drive?
We have a couple of cars in our household, but my favorite to drive is my 1975 MG Convertible. I get the most looks and fun comments from my clients when I show up in this vintage roadster. It also has sentimental value, because it is the same age as me. Hopefully, I can also become more valuable with age.
iPhone, Android or BlackBerry?
iPhone AND Blackberry. Yes, I have two phones. I have a Blackberry for work and an iPhone for my personal use. I am excited to try out the Blackberry Z10.
What site/app do you check first when you wake up?
Pulse. It's an app on the iPhone. It allows you to consolidate several categories of news feeds into one place, with snapshots of headline stories. I have links to real estate publications, sports news, and a category I call "Mantime." Mantime includes links on cars, fitness, and GQ (gotta look sharp in this biz).
What was the last book you read?
I have a stack of business, sales, and motivational books next to my bed. I usually read or reread a chapter from a different book each night. The two books I am alternating between right now are Selling Luxury Homes by Jack Cotton and High Performance Coaching by Steven Griffith for motivation.
Name your favorite guilty pleasure
Watches. I have about 40 watches in my collection. I have special cases for them, and watch winders for my automatic watches. My favorite watch is my Rado Jubile'. It is classy, sleek, and indestructible. My favorite everyday watch brand is Invicta. They are relatively inexpensive, well made, and I have at least 5 of them.
What's one thing someone would never guess just by looking at you?
I have an addiction to food. I love a great meal, and desserts are my favorite. I try to work out regularly to make room for this addiction. I also remind myself that reward meals lead to a trophy belly, and I have enough trophies from my days playing sports.
If you weren't selling real estate, what else could you see yourself doing?
More motivational speaking. "Focus and Finish" is my mantra, and I have delivered dozens on sales trainings and motivational talks around this premise. I like teaching and could see myself doing more speaking engagements. It's a great feeling when you see an idea resonate with someone and you know it is going to affect their life in a positive way.
What's your "claim to fame?"
Currently, I am a regularly featured agent on HGTV's Selling LA. The show follows me as I work with buyers and sellers in the luxury market. Many of my clients enjoy getting to see themselves on TV, and my wife gets to tease me about being a reality TV personality. The show continues to be great for my business. Prior to Selling LA, my "claim to fame" would have to be my acting career. I have been in dozens of national commercials, TV shows and films, including my role as Rasul in the film Kick-Ass.
If you could switch places with anyone in the world, who would it be and why?
Iron Man. He's cool, rich, has amazing "toys", and he helps people. Not to mention, he can fly.
Check out Kofi's amazing for-sale listings!